Recon Commander Neyo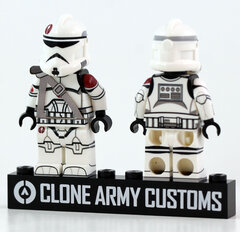 This item is out of stock... Check back soon!
CC-8826 "Neyo" was a very cold and calculated Commander. As leader of the 91st Reconnaissance Corps he lead many successful battles in the Outer Rim. When the time came, Neyo carried out Order 66 without hesitation against his Jedi General.
TAGS: 91st, animated, commander, episode 3, figures, recon, recon trooper, restocked, wave 5 figures